A long time of waiting for this, I know, but I'm glad to announce that I've spent this evening finishing up an alpha version of a Grimrock NoteBook Container for fellow dungeon crafters to drop into their mods. Have been a mixture of busy and unfocussed this last couple of months (probably from moving house about 10 times), but getting back into the swing of things again now. It's not 100% complete yet, and as the errors in this mod have the potential to utterly destroy notes and the like, I want to make sure it's really robust before sharing the source code for others to use.
However, I have an alpha version of the .dat file for those who are interested in giving it a bit of a play (and a screenshot to tempt people into giving it a quick shot). Any feedbacks, especially bugs, gratefully received.
Features / Notes:
- The notebooks act as containers that can store notes/scrolls containing text and/or images and even spell scrolls.
- There are 3 sizes of notebook - small, medium and large, which hold 10, 20 and 30 notes respectively.
- You can create your own editable notes and type the contents of them into the book. You can even then tear this out of the book if you like!
- You can move through the pages using the left/right arrow keys.
- I've added an intro page on the inside cover so you can read the instructions (shown in the screenshot).
Screenshot: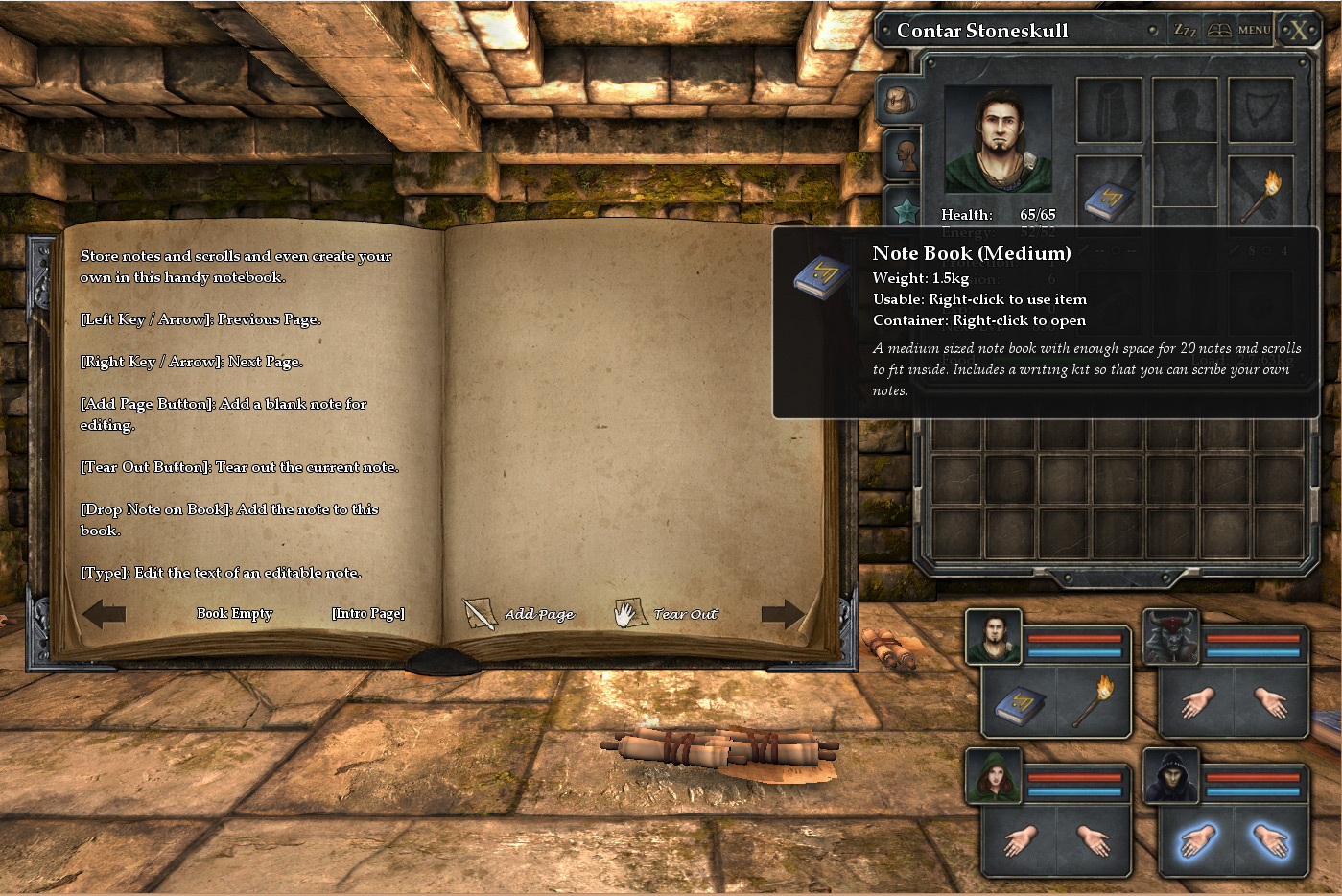 YouTube Video Sample:
NoteBook Example on YouTube
Now available for download:
Grimrock NoteBook on NexusMods
.