It's easy with Glyn's tool... takes like one minute. Here's the savegame editor:
viewtopic.php?f=14&t=2308
Start a new game, and after making the lead character you are going to use, also create 3 "dummy chars" that you will edit afterwards. Make a save game as soon as you are deposited in the dungeon, and then quit. Open Glyn's editor, select the appropriate savegame, click edit on your loaded save, and then: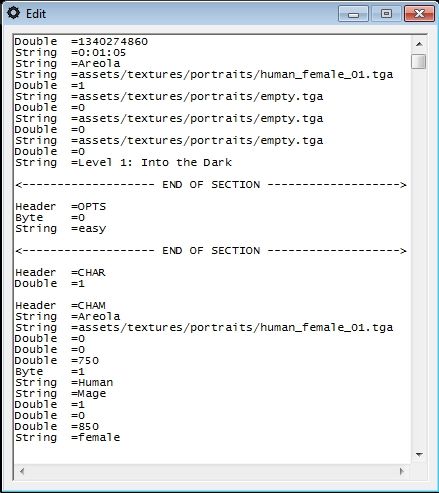 (optional) Step 1: In the top header, set the 3 "dummy chars" in your party to have "empty.tga" as their portrait, and set the double under each of the empty portraits to 0. This edits how your savegame will look in the saved games listing in Grimrock.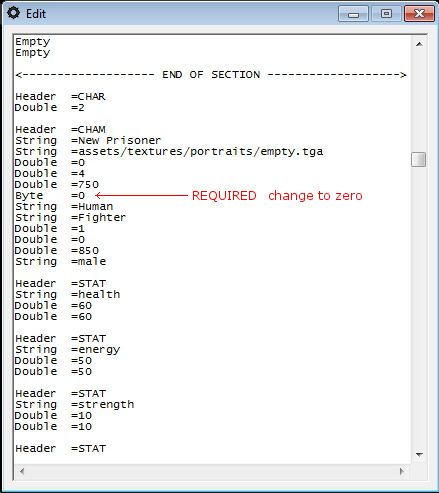 (optional) Step 2: go down deeper into the savefile, and under each header for the dummy chars, you'll see another portrait setting. Change those to "empty.tga" as well, also setting the double underneath to 0.
*THIS IS THE ONLY THING YOU ABSOLUTELY MUST DO FOR EACH DUMMY CHARACTER*
Step 3: Lastly, set the byte right above each dummy char's race to 0. (It's 4 steps down from the portrait setting) You're done! Save your changes in the editor, quit the editor, and play!
Note that this technique can also be used to have a party of two or three as well... it's all about how many dummy chars you "blank out" in the editor.
-Loth