Hi Guys, I just wanted to share some screenshots of an application that I spent much of today developing for toying with the Grimrock Models. At the moment, it has the current features:
Read and Write the Grimrock .model format. While at the moment, there isn't much you can actually do with the data, I've written the code to write the models back to disk.
Preview any model in the model window (no textures yet).
Alter the Material name on any Mesh Segment. Here's where (1) comes in handy, as it obviously means you can save a clone of a given model with different materials (which are then linked to actual texture files in the Lua scripts for a mod).
Screenshots all link to full-sized versions to keep the forum tidy. No download available yet I'm afraid - it's almost 3am at the moment and there's more stuff I would like to add before releasing it (textured preview to start with - and then 3DS or another common file format for import/export).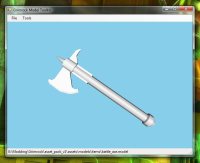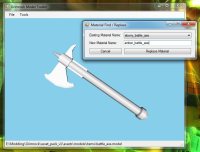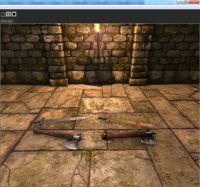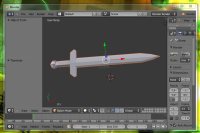 Update (24 Sep 2012)
: I have made a preliminary version of the application available for download from my blog. I've hurriedly put together a page on my blog to host the application too, but I expect I'll be posting here more than there about it as the forums seem like a better place to have a chat about features / bugs etc. While the new version has buttons for OBJ import/export - they don't work properly yet. I'm releasing this version for re-texturing purposes only (which it works fine for).
Legend of Grimrock Model Toolkit
Note: I originally wrote my grimrock 3d library in Python, and got it to the state where it could replace Materials on the command line, but decided that it would be better as a desktop application so that users didn't have to remember an arcane list of commands. If anyone is interested in the Python source code, just PM me - you're more than welcome to use my grim3d module to read/write Grimlock .model files in Python (might be useful in writing a Blender importer?).